At Shimomura & Co., CPAs, we're always looking to recruit talented professionals.
Job Opening available at our office in New York City
Job Title: Accounting Manager
Job Duties:
Assist in the preparation of financial statements, tax returns or other financial reports for Japanese corporate and individual clients. Examine and analyze clients' accounting records to determine or maintain record of assets, liabilities, profit and loss, tax benefits and liability under international tax treaty. Explain financial reporting and procedural standards to clients in Japanese. Correspond with Japanese accountants to assist clients with tax audit in Japan.
Job Requirements: 
Two years of experience in job offered or related (Accounting Manager or Accountant)
CPA license from any state
Fluency in Japanese
Work Hours:
Full-Time (40 hrs/week)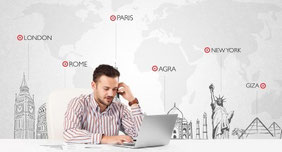 Please send your information from the form below.